Magic lover friends, welcome !
Today, let's see some sparky discoveries from our favorite explorer !
This world is definitely not usual. Physics rules seem to work here, but this "mana" in the air just doesn't care !
When held in hand, the wands allow you to condense mana and model some kind of "ball" projectile, with very… unusual effetcs.
The fire one allows you to lit a magic fire made of pesky harassing particles !
Ice will introduce you to the joy of small sharp crystals throwing… such a delight.
Wind is kind of indirect : it throws the target in the air, dealing very few damage… the ground will take care of the rest.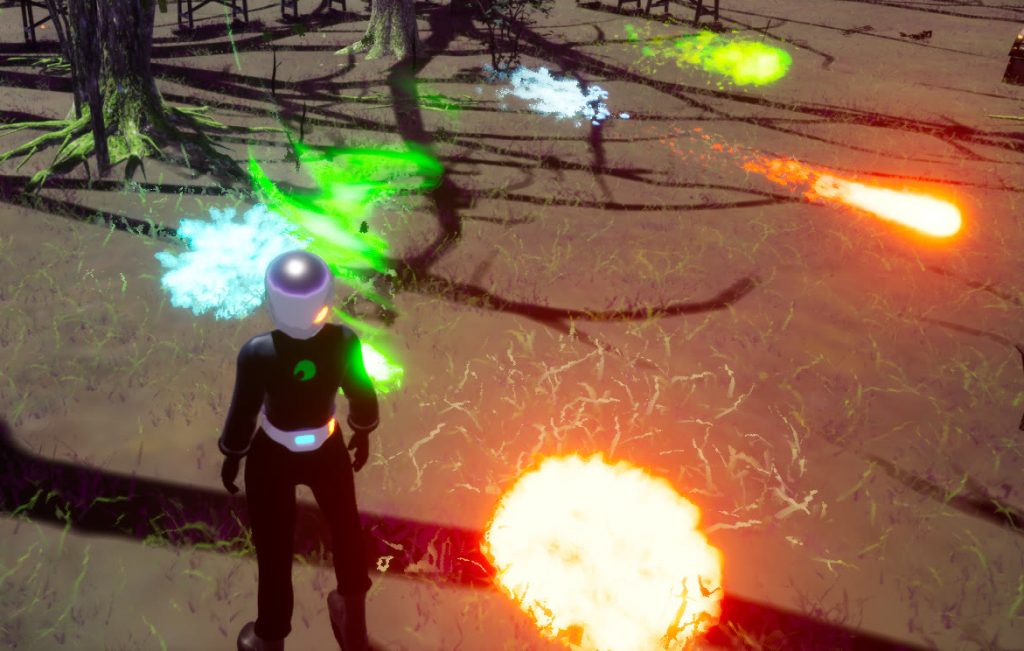 Here is, on screen, the stup– scientific test by our expert !